Thrift Store Shopping: Save & Do Good for the Planet
Save & Do Good for the Planet!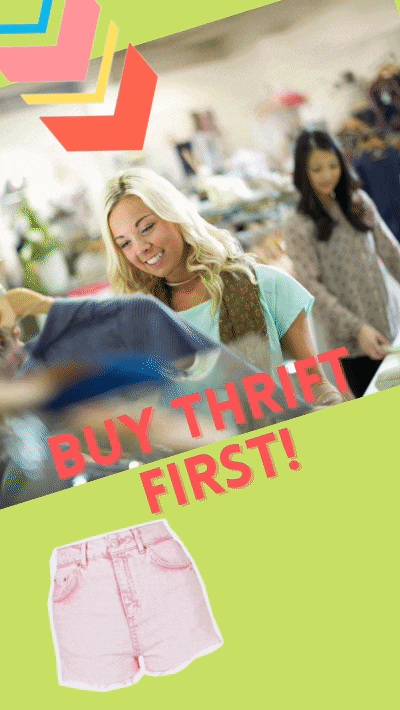 Thrift store shopping can do so much for you and others. For starters, you have the chance to buy great clothing when you shift to thrift, but other products too. Why buy new when so much excellent-quality clothes and merchandise exist? For apparel, later in this guide, check out some inspiration, which can help you look and feel terrific. Style, savings, and great deals for you and your home—that's what thrift shopping can do for you!
As you know, there's a push to get the fashion and clothing industry to rethink their business models. But, the topic of helping the planet is happening across almost every. So, we'll share great information about toys, records, and other merchandise. Soon you'll see that thrift store shopping is the thing to do for you and our planet.
In this guide, we'll fill you in on what's happening at local thrift stores. For instance, did you know that shifting to thrift can get you great buys in clothing, music, antiques, and more? So, read this resource to help you think differently about what you buy and where. Also, if you see something that is of particular interest, share it with your friends and family. To save the planet, we all must take action. And a simple way to start is by shopping at thrift shops.
As you read this guide for thrift store shopping, click below to get to any section of interest. But, if you want to read it straight through, you can also do that and enjoy it.
Recycling Facts to Help You Shift to Thrift
5 Ways Thrift Store Shopping Can Help You to Be Environmentally Friendly
Recycled and Vintage Clothing: Influencers and Style Guides
Thrift Shops Are the Way to Go for Style, Fashion and the Planet
Recycling Facts to Help You Shift to Thrift
For all of us to understand the importance of sustainability, we have to know the realities. So, we want to share a few essential recycling facts that may motivate you to find your local thrift stores when shopping time comes.  As reported in this article from CBS News, sustainability is essential, especially by consumers. For instance, the clothing industry generates 8% to 10% of carbon emissions on the planet. What's more, it's a more significant producer of emissions than all the international flights and shipping combined.
Also, agricultural expansion accounts for about 80% of tropical deforestation, and land (e.g., forestry, agriculture) makes up 24% of greenhouse gas emissions. Still, only 2% of financing on the planet goes toward solutions to aid the climate. Further, we know plastics are polluting our oceans and landfills with waste, which is another offender.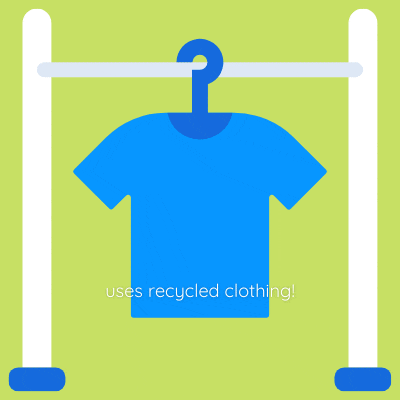 The University of Southern Indiana published that each American throws out 1,200 pounds of organic trash. And, the #1 trash-producing country on the planet is the U.S. As a result, 5% of the planet's population generates 40% of the waste. Between trillions of pounds of diapers, pens, car tires, aluminum, and packaging material, we produce enormous amounts of garbage. It all starts with how we shop, which is why considering local thrift stores is part of the solution.
So, the next time you want to shop for clothing, consider these facts. At least 70% of the population around the world uses recycled clothing, including moms and socially aware Millennials. And, about 50% of clothing, including shoes, gets reused. Therefore, thinking about how you buy, and shifting to thrift at one of the thrift shops near you is something that can improve your wardrobe, wallet, and support the planet!
5 Ways Thrift Store Shopping Can Help you Be Environmentally Friendly
The best thrift shops can provide you with a lot of great stuff that you can buy second-hand to be environmentally friendly. Perhaps you never thought of green living ideas, but clothes, toys, antiques, records, and books can all get passed down. Not only do you help the planet, but you also save money in the process. So, we want to outline for you here ideas about those products, which can change your look, home, and even your life!
1) Recycled Name Brand Clothing
One of the easiest things you can do when you shift to thrift is to look for recycled clothing. Did you know many thrift stores sell great name brand and vintage clothing? Notably, people who recycle clothing are in good company since 70% of the global population wears second-hand clothes. If you've never shopped at one of your local thrift stores, then you may need some inspiration. Fortunately, we've got you covered, and later in this guide, we'll share more inspiration for fashion thrift and vintage clothing. But, just to give you some ideas, you can check out someone like Anna LaPlaca or Unique Vintage.
Wearing recycled or repurposed clothing from one of your local thrift stores makes a whole lot of sense. For example, when you wear used clothing, you not only wear cool clothes, but you help prevent the exploitation of workers in developing countries. Also, when you commit to reusing clothing, that's less new apparel that has to get produced, which lowers industrial and consumer waste. And, one of the other good reasons for buying thrift is that it's a better value. According to the World Economic Forum, the market for thrift store shopping in the U.S. has grown more than twenty times faster than that of new clothing.
2) Toys Available at Local Thrift Stores
Some of us remember that as children, our toys got passed down to brothers and sisters. But, somehow, that idea has gotten lost in the past few decades. Perhaps it's because many toys these days get made of plastics, or maybe more people prefer to have their children enjoy digital things. That said, families can renew the practice of purchasing good quality toys from their local thrift stores. Because toy manufacturers understand the sustainability issue, they too have started to change how they make toys. For instance, some are using bio-based plastics and recycled materials.
As a parent or someone who wants to be sustainable for your family and children, you can purchase more sustainable toys. For instance, you can buy kids sustainable toys, which means selecting non-plastic or recycled items. Going old school and starting the practice of passing old toys down through the family is an excellent way to go, as is buying second-hand toys. Many of the best thrift shops have a good selection of high-quality toys for sale. And, once your kids have finished using them, consider scheduling a donation so that good toys can be used for good to help children in need in our communities.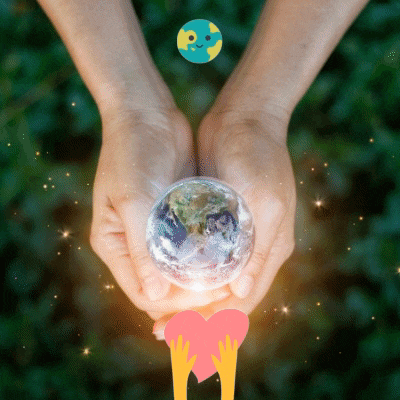 3) Antiques Everyone Will Love for Your Home
Maybe you've recently moved, or you want to find a few accent pieces for your home that give it character and charm. Well, there's no better place than heading to one of your local thrift stores. When you go there, you have the chance to find a unique piece at a much more discounted price than you would if you were to go to a high-end antique shop. For instance, people have found tables that, with a bit of sanding and refinishing, have turned into beautiful pieces in their homes.
However, when you go to one of the thrift shops, you not only find antique furniture such as tables or furniture. More examples of what you can find include china and also electronic equipment. For example, if you're someone who loves to read and perhaps write, others have found antique typewriters. Those kinds of pieces can become great for discussions that you can share with people who come over to visit you at home. Alternately, if you're someone who loves to entertain, go bargain-hunting for a beautiful centerpiece.
4) Find Some Music Gems and Records
There was a time as the world moved into the digital age, where everyone wanted to listen to MP3 music. However, Millennials and Generation Z have made record-players and vinyl cool again. These days, if you visit someone at their home, there's a good chance that they have a record player and listen to albums. Yes, there's something about listening to a recording that may not be utterly perfect, and that may even have the sound of the needle that makes this retro approach to music-listening fun.
Depending on which of the local thrift stores you visit, you may find vinyl records for as little as $1. What's more, you can find rock classics, such as Queen, or R&B artists such as Teddy Pendergrass. But, if you prefer more contemporary artists, that's also available in many thrift stores. Because of the demand for vinyl, many of today's artists have also produced music on vinyl records. If you want to know some of the must-have vinyl records you should own, check out CNET's best-sounding albums to own on vinyl. You can also take a look at Vinyl Me, Please for their recommendations.
5) Get Great Books at Thrift Shops
Books are great, but like music, a lot of it gets consumed these days digitally. But, yet again, when you shift to thrift, you can find some fantastic gems. If you like the feeling of a book in your hand, turning the pages, then a great place to go is to do a bit of thrift store shopping near you. As an idea, creating a small bookcase, or a large one, depending on space in your home, is always great to do. Fill up the cabinet with the books you've read or want to read someday. Again, this is another opportunity to offer guests to your home a conversation-starter. And, it also serves to remind you of the great stories waiting for you to read.
These days, there are countless books printed. But sadly, many won't get purchased and ultimately get destroyed to make room for new prints. So, especially if you're a book lover, about getting books at one of the local thrift stores. Depending on the store, you'll find everything from mysteries, to great fiction classics, and even contemporary business books. And, if you're fortunate, maybe you can find a first edition copy of a classic!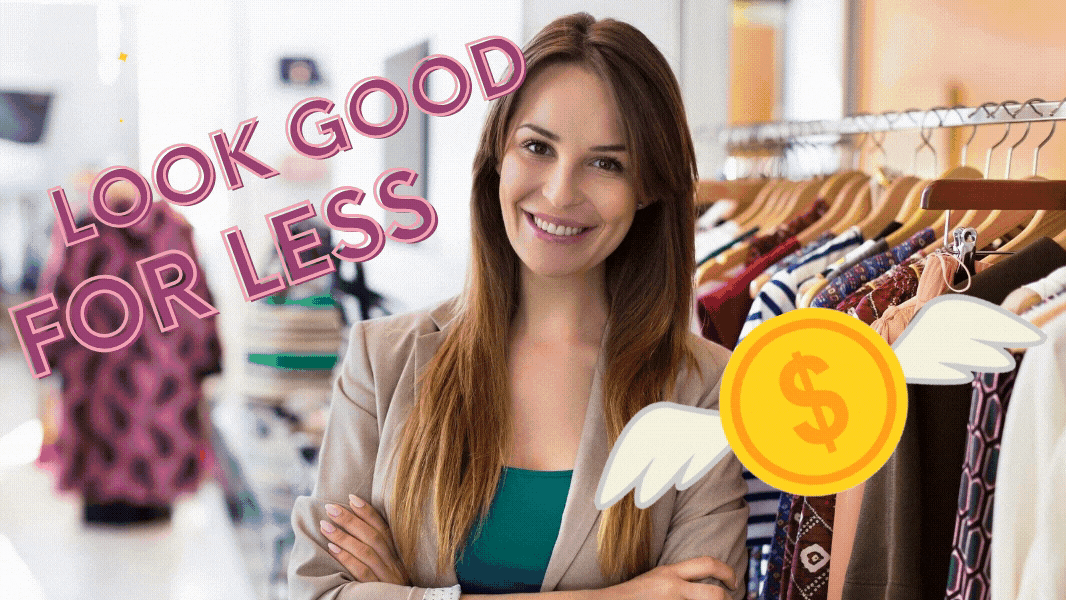 Recycled and Vintage Clothing: Influencers, and Style Guides
As you can see, there's so much you can do when you shift to thrift and patronize local thrift stores. There are plenty of Millennials, Gen Z, bloggers, and companies trying to educate the public about shopping thrift. Here's the bottom line, that old school thinking that you should only buy new no longer exists. Remember, there are a few reasons why thrift shopping grows now exponentially over the new clothing market. First, it's a lot less expensive for people and you get excellent pieces for a fraction of the original price. Second, it's a sustainable solution. So, let's continue to dig in by checking out a few of the influences and style guides for thrift store shopping.
If you want inspiration, you can take a look at several influencers. For example, Persephone Vintage has curated retro fashion since 2007. Not only do they have fabulously curated recycled clothing, but they also have an excellent eye for fashion photography. More Than Your Average targets a plus-size audience, who want to shop thrift. And, if you want to see more high-end recycled clothing, but don't want to travel to Paris, check out Vintage Star Paris. In it, you'll see fantastic clothing from the 1950s into the 2000s, that's one to follow for luxury. All of these sites can serve as inspiration for you before you go thrift store shopping.

As far as style guides, get some inspiration from Harper Bazaar's guide of fashion from every decade. For men's looks with a retro feel, Millennials who continue to reinvent what it means to look good in today's world, breeze through Men's Journal's inspiration guide. And, of course, as we mentioned at the beginning of this guide, other great recycled clothing inspiration from local thrift stores must include Unique Vintage.
Thrift Shops Are the Way to Go for Style, Fashion and the Planet
The team at Texas Thrift hopes that you've enjoyed this guide about why thrift store shopping makes sense for you, but also the planet. We only have one planet and place we call home. So, by purchasing recycled and second-hand items, you send a strong signal to everyone in your community. It proves what's becoming clear, which is that consumers want to shop sustainably. And, with the chance to get savings, help a good cause, and the planet, there's just so much value to shifting to thrift!
© 2020 Texas Thrift, City Thrift, Music Thrift. All Rights Reserved.